When Ben Hamilton and Maddi Sivyer crossed paths, it didn't seem like the two had much in common. Hamilton, a married, middle-aged man and Sivyer, a young, indigenous psychology student did have a shared passion, though — drag.
The pair are now considered family, and have an extended family that stretches far past their north Queensland city of Cairns where they are a part of the world's first drag school.
Drag school? Didn't RuPaul already do that?
Now, we're not talking Drag U here.
Cairns Drag co-founder Stuart Crockart said the workshops, which began at the end of 2018, were opened for anyone to come along and learn how to become a drag king or a drag queen — for absolutely free.
"To our knowledge," Crockart said, "there was nothing like this available in any regional town across Australia."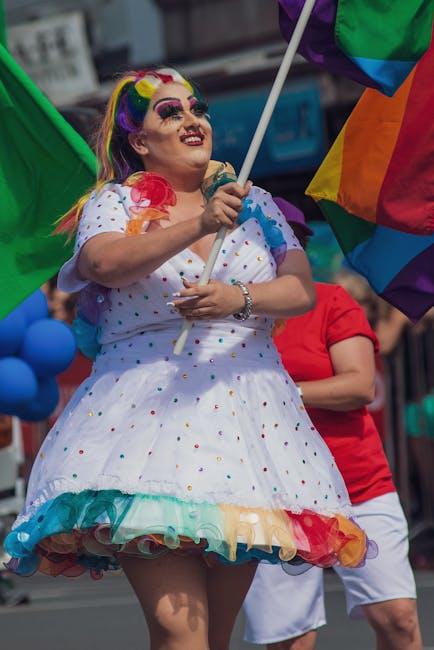 Cairns Drag partnered with the Queensland AIDS Council to run an eight-week course which covered everything from the history of drag to courses on self-awareness and self-confidence. Of course, the usual clothes, hair and makeup classes were included as well.
It wasn't all roses, though.
"It's quite daunting, people [are] concerned how the public will take it, how their family will deal with it and they needed a safe space where they could explore this whole concept with the right teachers and mentors to help them along their journey."
The Great Drag Rush of 2018
The drag community of Cairns has already begun reaping some benefits, however.
Delvine Scott, a veteran of the Cairns scene and a mentor of the Cairns Drag school, says the drag population of the town has more than tripled in the months following the school's opening and that things are really starting to change.
"Drag is stepping outside the world you live in and we're so proud of all our kings and queens," she said. "The first place we started out in was a pub in the city and you'd have to wait in the car until no one was walking past to enter the building — you used to get abused."
"Some performers were bashed so there was a lot of homophobia and transphobia."
Things are changing, thankfully, with the rising popularity of shows like RuPaul's Drag Race and The Boulet Brothers' Dragula: Search for the World's Next Supermonster.
"Now when you go out," Delvine says, "people will say 'you're fabulous' — the world has done a dramatic turnaround."
Drag as a life-changing property
Drag king Maddi Sivyer, who transforms into Leonardo da Inci, says the course not only helped her to learn new skills, but also claims that it helped her battle through a chronic disease.
"I have cystic fibrosis and was diagnosed at six weeks old. I've come out of hospital just to do the drag workshops because no matter how rubbish I feel coming here always helps me feel better."
Ms. Sivyer said she hoped the idea would spread across towns throughout Australia.
"I'm a full-time university student, I am chronically ill, in and out of hospital all the time, plus I'm a young queer woman who is just trying to navigate being 20 so having a group of people I know I can count on is really heart warming."
---
Ready to get your hands on the world's first drag event app? Sign up now.
---